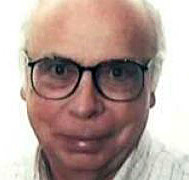 MARTIN-AMOUROUX Jean-Marie
Doctorate in economics in Grenoble in 1960. Attaché, researcher and director of CNRS. Director of the Economic and Legal Institute of Energy (1968-1982), then of the Grenoble Institute of Energy Economics and Policy (1988 to 1990). Vice-president of Pierre Mendes-France University 1970-1980. Vice-president and general rapporteur of the Long Term Energy group of the general planning commission (1982-83). Technical advisor in the office of the Minister of Research and Technology (1984-86). President of the Grenoble European University and Scientific Center (1991-95).
Main publications:
– Processus d'industrialisation et développement énergétique du Brésil. Institut des Hautes Etudes d'Amérique latine, Paris, 1966, 377 p.
– L'intensité énergétique de l'activité économique dans les pays industrialisés : les évolutions de très longue période livrent-elles des enseignements utiles ? Economies et sociétés, série EN(4), 1988, p. 9-27.
– L'économie mondiale de l'énergie. Paris : La Découverte, Collection Repères, 1990, 126 p. (Prix Sadi Carnot 1991 de l'Association Technique pour l'Efficacité Energétique), traduction en arabe, vietnamien, portugais.
– Economie et politique de l'énergie. Paris : A.Colin, Collection Cursus, 1992, 192 p.
– (en collaboration avec B. Bourgeois et D. Finon). Energie et changement technologique. Une approche évolutionniste. Paris, Economica, 2000, 488 p.
– Charbon : les métamorphoses d'une industrie. Paris : Technip, 2008, 420 p.
Articles published in the Encyclopedia of Energy:
Adresse mail : martin.amouroux@wanadoo.fr