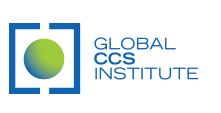 Global CCS Institute
Global CCS Institute is an international membership organisation. Our mission is to accelerate the development, demonstration and deployment of carbon capture and storage (CCS), a vital technology to tackle climate change and provide energy security.
Working with and on behalf of our Members, we drive the adoption of CCS as quickly and cost effectively as possible by sharing expertise, building capacity and providing advice and support so that this this vital technology can play its part in reducing greenhouse gas emissions.
Our diverse international membership consists of governments, global corporations, small companies, research bodies and non-government organisations, committed to CCS as an integral part of a low-carbon future.
We are headquartered in Melbourne, Australia with offices in Washington DC, Brussels, Beijing and Tokyo.
coordonnées
Street address : Level 6, 707 Collins Street
Docklands VIC 3008, Australia
Mailing address : PO Box 23335
Docklands VIC 8012, Australia
Phone : From within Australia: 03 8620 7300
From outside Australia: +61 3 8620 7300
Board Chairman : Paul Dongas
Board Directors : Dr Makoto Akai, Rachel English, Tina McMeckan, Dr Mario Ruscev